Job Oppertunities
Direct Entry
We need highly qualified employees to preserve a healthy mix of young and experienced staff. And we don't just want academics – the knowledge and experience of skilled workers and technicians are also required at VERBIO.
Internships and theses
We offer challenging opportunities at all the VERBIO Group's sites to put your theoretical knowledge to practical use while seeing how a company works on the inside and actively shaping its development. We also offer trainees in various sectors opportunities to actively contribute their knowledge and expertise – and help revolutionize green mobility.
There's someone available at each site to help you coordinate the content and schedule of your internship, thesis or trainee programme.
Training at VERBIO
Almost finished school and planing your next step? Want to get your career off to a vigorous start? Looking for a successful company with friendly people? Do you relish a challenge? Good – we can help you with our training opportunities at VERBIO! And once you've successfully completed your training, there are plenty of ways to continue your career within the group!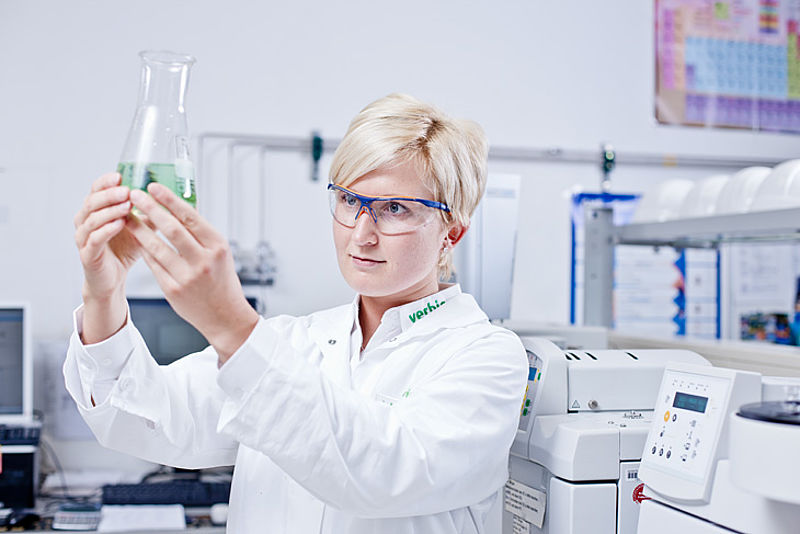 Unsolicited applications
We also look forward to receiving unsolicited applications, even if there are no suitable vacancies for you. You're welcome to send us a detailed application (which we will of course treat confidentially) by using our online application form or mail to jobs@verbio.de
---
---
Are you what we're looking for?
Regardless of whether you're just starting out or already have several years' professional experience and expertise, we're looking for people who want to contribute to VERBIO's success and drive forward our vision of green mobility.
Show us what you're made of!
Here at VERBIO, we need people who set great store by quality and are willing to work hard. If you're helpful, have a good sense of team spirit, and like shouldering responsibility, you're just the sort of person we're looking for!
Your contact person
Lisa Roos
Personalreferentin
VERBIO Vereinigte BioEnergie AG
T: +49 341 308530-276
E-Mail: jobs@verbio.de