Working at VERBIO
Opportunities & Prospects
VERBIO AG is one of the leading independent bioenergy manufacturers in Europe. The Group has approximately 700 employees at its locations in Saxony, Saxony-Anhalt and Brandenburg as well as at its foreign subsidiaries in India, the USA, Canada, Poland and Hungary. VERBIO concentrates on the use of internally developed innovative and efficient energy saving production processes. Besides production we focus on Research and Development, plant Engineering, Logistics and a close relationship to agriculture.
We offer great prospects to career entrants, specialists and executives. Even school-leavers seeking an apprenticeship and students interested in an internship at VERBIO are welcome to apply.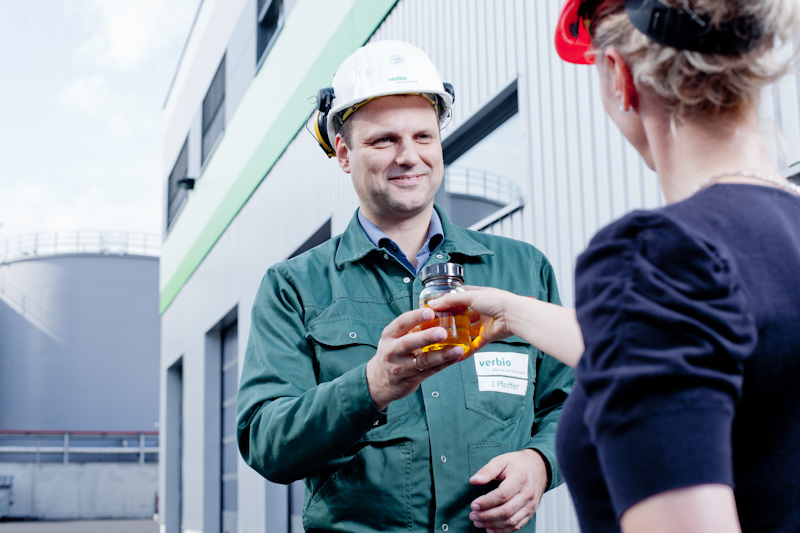 ---
Our Values
Employee values at VERBIO
We are determined:
To nurture and develop our strong corporate culture;
To consolidate our healthy market position in order to remain a successful corporation that we enjoy working for.
VERBIO's employee values are a vital source of guidance.
TEAM SPIRIT
WE help each other and communicate with one another openly, respectfully and fairly. One of our strengths is the ability to efficiently leverage the qualities of our employees – for the benefit of each individual, all the VERBIO teams and the entire company.
RESPONSIBILITY
WE all affect the success of our company and take responsibility for our actions and their results.
CREATIVITY
WE use the inventiveness of each and every employee to explore new, innovative approaches and to deliver unique services.
FLEXIBILITY
WE say yes to changes and regard them as a challenge! We deal with market opportunities and clients' expectations by thinking and moving with agility.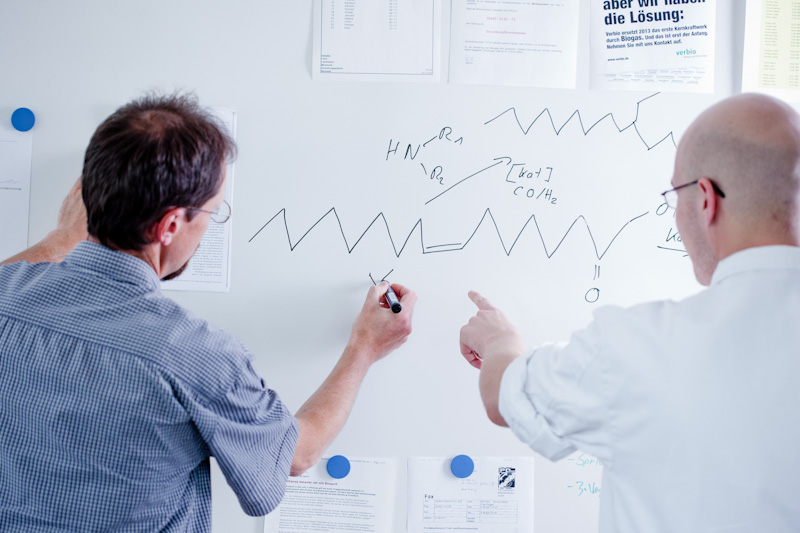 DEDICATION
WE perform our duties with the utmost care and determination. Everyone contributes to the company's success by means of their foresighted, thorough and conscientious attitude to their work.
IDENTIFICATION
WE identify with our company. This is reflected in our daily work and the way in which we deal with our customers and business partners.
EXPERTISE
WE are an expert team. We use and constantly develop our know-how to ensure the best possible results of our work.
---
What we offer
Contribute your own ideas!
We offer a challenging, responsible remit in an exciting business environment with attractive prospects. Use your dedication and ideas to develop your personal and technical skills with us!
Hard work pays
Our attractive remuneration system gives all employees the option of variable pay, including one-off bonuses and monthly pay rises. In addition, there's also an employee profit-sharing scheme.
Staff development – a crucial success factor
The annual appraisal interview is a source of feedback for employees and executives. It is also used to plan the personal development of each individual. We foster employees' professional and personal advancement by organizing suitable training courses and seminars depending on their requirements. Moreover, VERBIO supports part-time courses.
Retirement
As well as helping you plan your career, we also help you plan your retirement. In addition to your statutory pension insurance and a private pension, we offer a company pension scheme to everyone who's worked for VERBIO for at least a year, including the possibility to pay additional sums into your pension pot.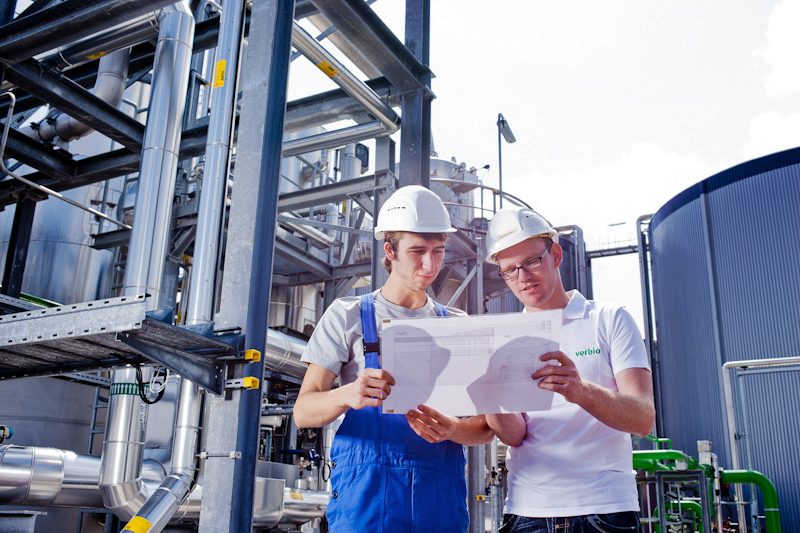 Exercise and health
Our employees health' is important to us. We keep fit by means of health days and actively participating in sports events like company runs and soccer tournaments.
Mobility & Public transport
If available at our locations we offer special tariffs for our employees to go to work by public transport, bus or train - costefficient and eco-friendly.
JobRad bicycle leasing
At all German locations, we offer our employees the option of bicycle leasing via JobRad. The bike of your choice is leased through the employer and can be used as desired on the way to work and in your free time. This protects the environment and keeps you fit. The leasing model results in a clear price advantage for the employees compared to a private purchase.
---
Work-Life Balance
A healthy work-life balance is a vital element of employee satisfaction and performance. We feel duty-bound to respond to the diverse needs of our employees and to provide appropriate solutions – and a family-friendly company policy will remain essential to VERBIO.
One way in which we support families with children of preschool age is with a monthly nursery school subsidy.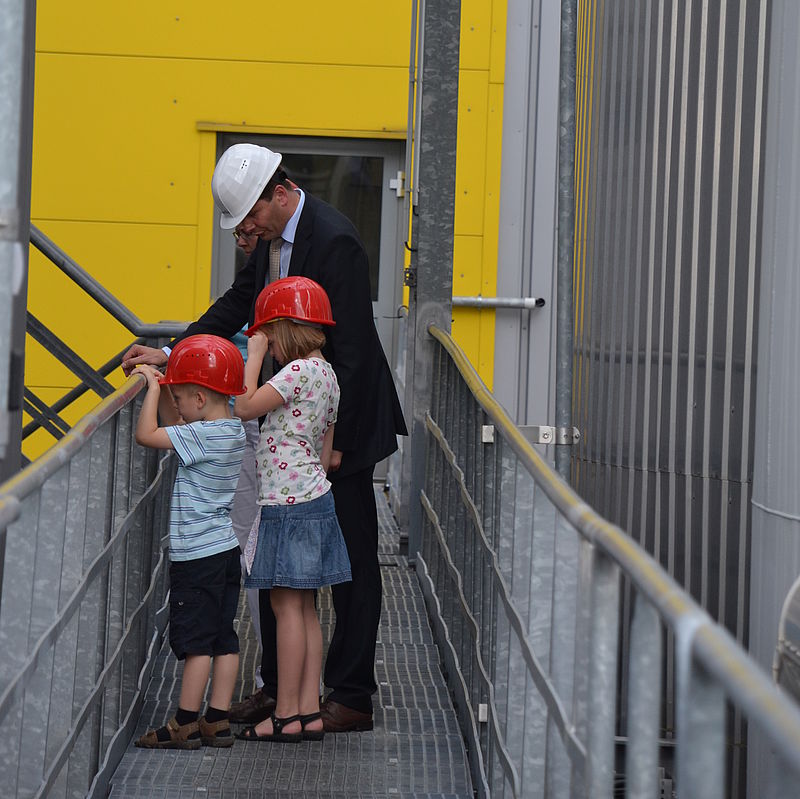 Your contact person
Lisa Roos
Personalreferentin
VERBIO Vereinigte BioEnergie AG
T: +49 341 308530-276
E-Mail: jobs@verbio.de